In order to send emails for notifications, sharing, and other purposes, email server information has to be configured.
Here are the steps.
Login to Admin Console and click on Settings from the left menu and then on  Email Settings.
Click on Edit to make the changes.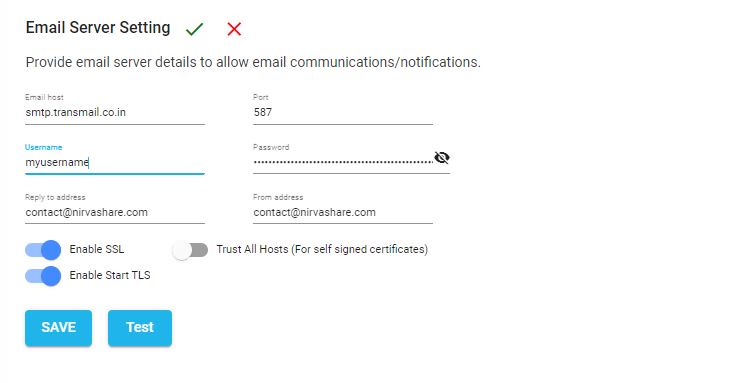 Provide the details of the email server such as the email host, port number, reply to address, from address, etc, to allow email communications and notifications.

Enable the SSL option and Start TLS option for establishing encrypted and secure connection.
On setting the details and saving it, you will now will be able to share files/folder with email, receive notifications and OTP tokens through email.